Essential Office Cleaning Checklist – Daily, Weekly, and Monthly Tasks
27th September 2022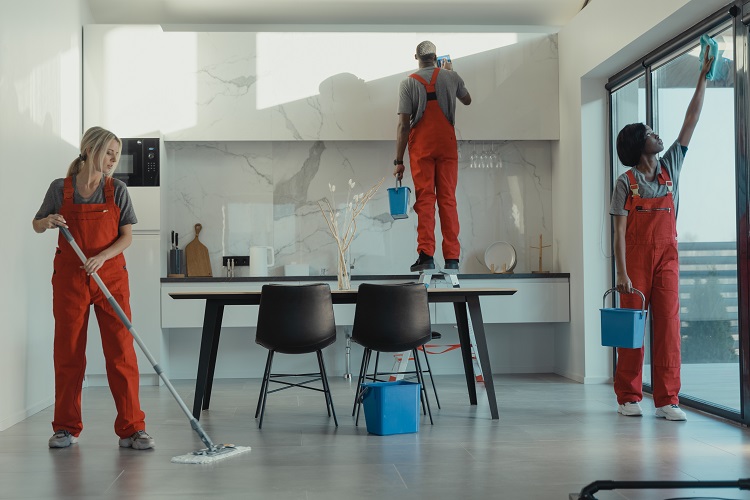 No matter if you have a home office or work at an agency, the space around you must be clean. Dirt gathers very quickly, so a checklist can help you cover your Office cleaning needs. If you don't know how to clean your office, here is an office cleaning checklist for you to try.
Office Cleaning Checklist – Daily Tasks
Most offices require a certain degree of cleaning every day. Allergens and bacteria can grow in the dirt in a matter of hours if not addressed on time. For this reason, the dirt has to be removed as soon as possible. A daily cleaning checklist for business can include:
Dusting horizontal areas (i.e., desks, countertops, etc.)
Disinfecting push plates, door handles, water taps, and light switches
Vacuuming mats and carpeted floors
Collecting rubbish from the bins
Mopping the floors
Cleaning keyboards, telephones, and computer mice
Replenish consumables (i.e., soap, toilet paper, paper towels)
Each office cleaning routine is different, but daily cleaning ensures the space is safe to work in.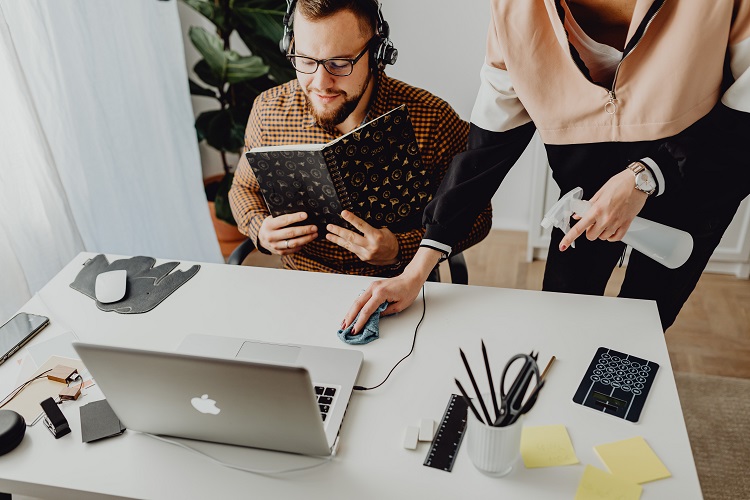 Office Cleaning Checklist – Weekly Tasks
Some areas require more attention than others. Daily cleaning addresses matters on the surface, but weekly cleaning goes deeper than that.
Thus, a weekly commercial cleaning checklist will include:
Vacuuming the upholstery in the office
Scrubbing off watermarks from kitchen counters
Scrubbing the sinks
Cleaning the microwave oven, fridge, and cooler
Cleaning glass partitions to remove fingerprints
Washing the garbage bins
Cleaning the mirrors in the bathroom/s
These weekly tasks involve a deeper cleaning but still include easier chores. The focus is to improve the air in the room.
Office Cleaning Checklist – Monthly Tasks
Monthly cleaning should be done every 4 to 6 weeks. An office deep cleaning checklist should include the following steps:
Cleaning vacuum vents
Steam cleaning furniture upholstery
Dusting and disinfecting difficult-to-reach areas
Polishing hardwood surfaces and wooden furniture
Decluttering the office drawers
Cleaning the window covers
Monthly cleaning is necessary to reduce allergens completely. It is aimed at harder-to-reach areas, removing gunk and bacteria, and keeping the space hygienic and safe to work in.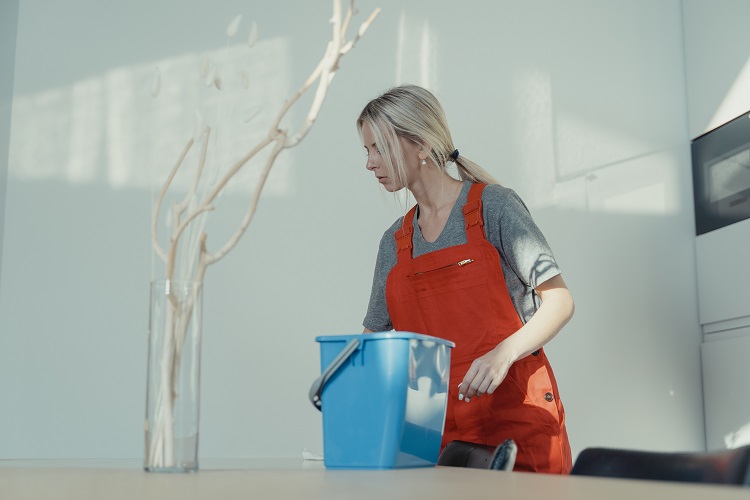 FAQ – Office Cleaning
What Is Office Deep Cleaning?
Office deep cleaning takes care of more than visible dirt. It addresses mold, dust, grime, and bacteria that build up on the surface.
What Should the Master Cleaning Schedule List?
The master cleaning schedule should include the rooms that are to be cleaned, the methods to be used, and the equipment necessary for the tasks.
How Do I Set Up an Employee Cleaning Schedule?
The best way to set up an employee cleaning schedule is to distribute tasks. A cleaning calendar may be helpful in this regard.
What Cleaning Should Be Done Weekly?
Weekly cleaning should involve lower-traffic areas. This includes furniture or sanitizing high-traffic office items
Why Do We Have a Cleaning Schedule in a Workplace?
A professional office cleaning checklist helps maintain the hygiene of the workspace. It also ensures nothing remains unchecked.
The Bottom Line – Office Cleaning Checklist
As you can see, cleaning the office is not that difficult if you are organized about it. Prepare a daily, weekly, and monthly schedule and try to stick to it. Hopefully, our checklist helped.