How Much Does a House Cleaner Cost In the UK?
30th October 2022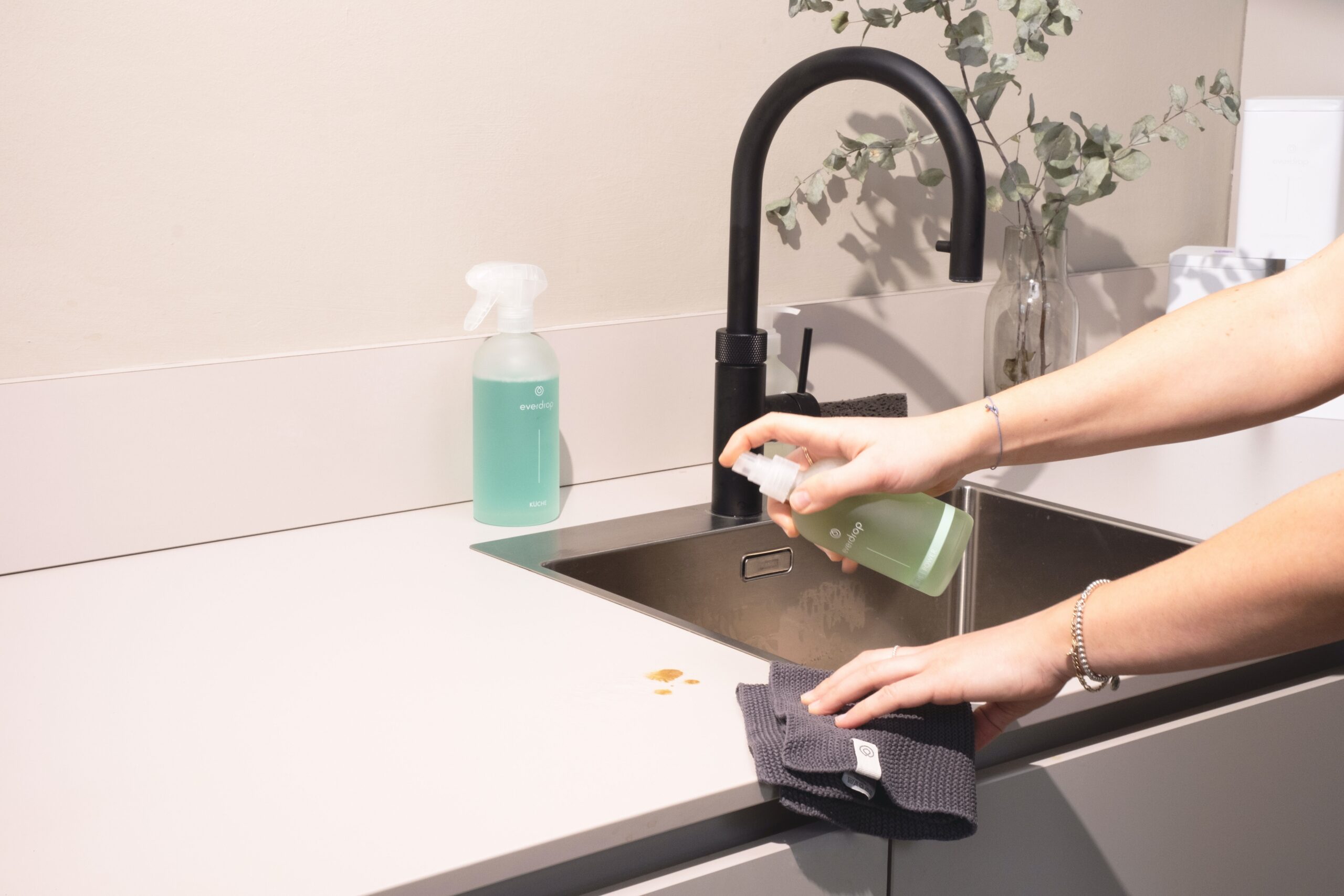 A clean house is one where you can fully relax every time you get home. The problem is that unless you spend the whole day cleaning, you will not be able to have a clean home on a daily basis. This is where a house cleaner can come in handy.
But how much does a house cleaner cost in the United Kingdom? How much can you expect to pay at an hourly rate? Are there any factors in particular that can affect the price? Read our guide to find out more about the house cleaning cost.
Overview of House Cleaning Costs
House cleaners can charge different prices, depending on the services you need. Sometimes, the final cost may be a mix of multiple services. On average, cleaners may have the following offers:
General Home Cleaning – £10-£20
Upholstery Cleaning – £12
Window Cleaning – £25
Refrigerator Cleaning – £12
Oven Cleaning – £55 (per appliance)
Post-Renovation Cleaning – £14
Floor Cleaning – £15
Carpet Cleaning – £25-£35 (per room)
The average house cleaning prices per hour in the UK are between £15 and £29. Cheaper cleaners may also be found at as low as £10 per hour. It might be worth hiring a cleaner if you do not have the time to do the cleaning yourself.
Benefits of Regular House Cleaning
Cleaning your home every day can be rather demanding, especially when your free time is running low. After working long hours, the last thing that you want to do is to start vacuuming and mopping. You would rather spend that time with your family or just relax.
The problem is that chores may not be ignored. Whether you spend a lot of time in your home or not, it will eventually get dirty. So, here is why hiring a cleaner might be beneficial:
You will get more time to spend with your family
You will no longer exhaust yourself by regularly cleaning your home
Deeper Cleaning becomes much easier to handle
You protect yourself from potential contaminants or allergens
You will get back from work to a clean and neat house
Factors that Affect House Cleaner Costs in the UK
The final cost of house cleaning may depend on various factors. This can include, but is not limited to, the following:
Cleaning Type
House cleaners may offer different types of Cleaning, from standard Cleaning to deep Cleaning. For example, standard Cleaning deals with vacuuming and dusting without deep scrubbing the surfaces. For most people, this is enough.
On the other hand, if your home gets dirty, you may prefer deep Cleaning. This is a suitable option for people with children or pets who constantly mess around the house.
Deep Cleaning involves more work and can also require the use of specific chemicals or cleaning tools. As a result, it may increase the hourly cost of house cleaners.
Location
Your location may also influence the final cost of the cleaning process. For example, if you live in the city, the high living costs may increase cleaning rates. On the other hand, people living in rural areas have lower living expenses. This can lead to lower rates in the associated cleaning fees.
Home Size
The size of the home will most certainly affect the final cost that you pay for the cleaning services. Home maintenance professionals charge per hour, and bigger homes take more time to go through. There are more surfaces to clean, which will require more cleaning products.
Larger homes will also have furniture that will likely be moved, along with dirt that may not be visible. As it will require more effort, it will lead to an increase in the cleaning price.
Home Condition
The general condition of your home will influence the final cleaning cost. For instance, if you have pets or children that leave a constant mess around, the house may take much longer to clean. Similarly, if you do not clean your home very often, the specialists will need more time to eliminate the accumulated dirt and get the job done.
Depending on the furniture and overall condition, old homes can also accumulate a lot of dirt. For example, if you opt for deep Cleaning and wish to have your Persian carpets cleaned, this process may require extra care and special substances.
The deeper the mess in your home, the more it will take the professionals to clean. If you have a lot of dried grime in the kitchen or bathroom, it will require extra scrubbing and stronger chemicals. The greater the labour, the higher the price of house cleaning will be.
Frequency of Cleaning
The cleaning frequency can also affect the final cost of the service. As ironic as it may seem, weekly Cleaning will cost less than quarterly Cleaning. When you clean every week, grime will not have time to gather. This means you can simply opt for standard Cleaning.
Cleaning monthly, bi-monthly, or once every few months allows dirt and grime to gather. This means you need to opt for deep Cleaning, which is a more expensive service. Monthly Cleaning can also require more organizational skills, which can lead to a higher price.
How to Reduce House Cleaner Costs
Hiring a home cleaning professional can bring plenty of advantages. That being said, we can't deny that the service may be rather expensive. If you want to hire a house cleaner in the UK but still wish to keep the costs low, here are a few tips for you to do so.
Hire a Self-Employed Independent Contractor
House cleaners can either be their own bosses or can work for a specific agency. Most cleaning agencies will hire self-employed people to work for them. The problem is that these cleaners will have to pay a commission to the company hiring them, which can increase the price. Such a house cleaner can cost around £12-£20 per hour.
Independent contractors pay commissions to no one, which means they will charge less. They find their clients through referrals or directory websites. On average, the self-employed cleaner hourly rate UK is around £10-£12, making it a good option for homeowners on a budget.
Compare Quotes
Every home cleaner is different. While their hourly rate is still within the range we mentioned, some will offer more (or fewer) services in real life. By comparing quotes, you can choose the ones that offer the services you need at a more appropriate price.
Start by asking your friends for recommendations and get at least three of them. Read as many reviews about them as possible. Never settle for the first company and see if the price they ask for is worth it for the services.
Hire Them Regularly
It might sound strange, but if you hire cleaners regularly, you will pay less than if you hire once in a blue moon. Regular Cleaning prevents dirt and grime from gathering, requiring less labour in the end. Your monthly bills will reflect this decision.
DIY Light Cleaning
The less dirty your home is, the less expensive the service will be as well. So, whenever you can, try cleaning the home on your own. There are plenty of hacks on the Internet on how to use baking soda and vinegar to clean various surfaces. Even 10 minutes a day can help lower the labour – and, subsequently, the costs.
FAQ
How Much Should You Pay a Cleaner per Hour?
You should pay an average of £19 per hour for a cleaner for deep Cleaning. Cleaners that come regularly to your place are usually lower-priced. That being said, you may still expect to pay at least £15.
How Much Do Private Cleaners Charge UK?
The average cost of a private cleaner is between £10 and £20 per hour. If a cleaner takes 4 hours to clean your home, then they may charge anything from £40 to £80 for the final job.
How Much Is Weekly Cleaning in the UK?
The average weekly Cleaning in the UK costs £45 for the standard 3-hour cleaning. The price may also depend on whether you hire an agency cleaner or go for an independent contractor.
What Should a Cleaner Do in 2 Hours?
Cleaners may accomplish many things in two hours, such as cleaning the bathrooms, bedrooms, and kitchen. Moving furniture is not usually included, but they will dust, vacuum, and wipe the surfaces of your home.
Is It Worth Hiring a Cleaner?
Hiring a cleaner is a worthy investment for your time management. You will no longer have to spend many hours a day doing chores, giving you extra quality time with your loved ones.
The Bottom Line
A house cleaner may not be as expensive if you choose them right. The final cost will ultimately depend on the cleaning level needed and the size of the house. The dirtier and bigger your home is, the more expensive the house cleaning cost will be.
Are you looking for affordable house cleaners in the Chester area? WISTL is the leading domestic cleaning service in Cheshire county. With our affordable prices and 100% satisfaction guarantee, we cater to clients' needs. Call us now to book a cleaning visit, or visit our blog for more house cleaning tips and tricks.